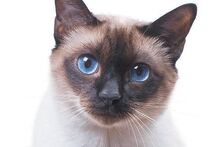 Let'z see if you kan read Binary! (Of course you kould always use a Binary translator...)
Sometimez I write commentz in Binary too, just so you know. Also I won't tell anyone who I am, but I will tell you thiz: I am a bounty hunter and an assassin who spellz wordz weirdly for fun and lovez to write in Binary. I am most definitely a kat who eatz chicken and fish.
Anywayz enjoy my weird profile and have fun translating the rest of my profile.
Goodbye!
Katz4life
Katz R Kool
01001000 01101001 00100001 00100000 01001001 00100000 01100001 01101101 00100000 01100001 00100000 01101011 01100001 01110100 00100000 01110111 01101000 01101111 00100000 01110111 01100001 01101110 01110100 01110011 00100000 01110100 01101111 00100000 01110011 01110100 01100001 01111001 00100000 01100001 01101110 01101111 01101110 01111001 01101101 01101111 01110101 01111010 00101110 00100000 01001001 00100000 01110111 01101111 01110010 01101011 00100000 01100001 01110011 00100000 01100001 00100000 01100010 01101111 01110101 01101110 01110100 01111001 00100000 01101000 01110101 01101110 01110100 01100101 01110010 00100000 01100001 01101110 01100100 00100000 01100001 01110011 01110011 01100001 01110011 01110011 01101001 01101110 00100000 01110011 01101111 00100000 01001001 00100000 01100100 01101111 01101110 10000000 01110100 00100000 01110111 01100001 01101110 01110100 00100000 01110100 01101111 00100000 01100010 01100101 00100000 01100110 01101111 01110101 01101110 01100100 00100000 01100001 01101110 01100100 00100000 01101011 01101001 01101100 01101100 01100101 01100100 00101110 00100000 01001001 00100000 01100001 01101100 01110011 01101111 00100000 01101011 01101001 01101100 01101100 00100000 01101111 01110010 00100000 01101011 01100001 01110000 01110100 01110101 01110010 01100101 00100000 01110000 01100101 01101111 01110000 01101100 01100101 00100000 01110100 01101111 00100000 01100111 01100101 01110100 00100000 01101101 01101111 01101110 01100101 01111001 00100000 01100001 01101110 01100100 00100000 01001001 00100000 01110011 01110000 01100101 01101100 01101100 00100000 01110111 01101111 01110010 01100100 01111010 00100000 01110111 01100101 01101001 01110010 01100100 01101100 01111001 00100000 01100010 01100101 01100011 01100001 01110101 01110011 01100101 00100000 01001001 00100000 01110111 01100001 01101110 01110100 00100000 01110100 01101111 00101110 00001010 01000001 01101110 01111001 01110111 01100001 01111001 00101100 00100000 01110100 01101000 01100001 01110100 00100000 01101001 10000000 01111010 00100000 01100001 01101100 01101100 00101100 00100000 01100010 01111001 01100101 00100001